ABR Trails – Taste of the Trails – March 3, 2018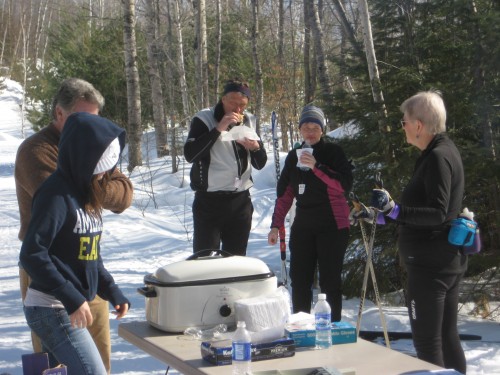 Ski along the ABR Ski Trails and sample our local cuisine and specialties at various stops along the trails.
All of our favorite vendors and restaurants attend.
We have 5 confirmed restaurants attending. Manny's, Ole Suffolk Ale House, Brewsters, Don and G-G's, Cold Iron Brewing.
There may be a few more last minute additions.
<>
<>
ABR Trails On Facebook
Below are the latest postings from the ABR Trails Page On Facebook.
<>
ABR Ski Trails is feeling awesome.
Saturday November 10th, 2018 - 11:02 am
We're working the recent snow bombing! Our plan is to open next Thursday, November 15. We'll keep you posted if anything changes. Preseason ski shop sale will be Saturday, Nov. 17. ... See MoreSee Less
Kevin Smits looks like it will work out just perfect to go up Friday then!
Eric and Angela, See you next week!!!! Joe Vadeboncoeur Liz Vadeboncoeur Jeff Tumbleson Cindy Swift
Julia Newton Wanda Khor Sherryl Weber Connie Lynne Watts McClure Carrie Meeuwsen .... who else!?! Ski Saturday? and Shop! Nov 17.
Jorden Wakeley Robert Smith
Awesome!!!! Can't wait! ❤️
Sam Poser Alexander Kenneth
Whoa...we may just go up der...will be in the Keweenaw till Tues. am, or? :))
Can't wait to get out there!!!!!!
Wow! that's totally awesome!!!
Holy Moly, Lots of Snow. Amazing
Load more
<>
Visit ABR Trails On Facebook >>>
<>